Meet Our Agents
Tammi Reeder, Broker/Owner
International Real Estate Specialist (I.R.E.S)
Graduate REALTOR® Institute (GRI)
Tammi Reeder has been working in the business and real estate world for almost 20 years. Tammi, a Baltimore native, opened her Real Estate Brokerage in April of 2007. At that time the real estate market took its biggest downward turn in U.S. history. Her brokerage not only thrived; it grew. Within 2 years the brokerage moved to a larger building and has been growing the business since. Prior to opening her brokerage, she was a top producer in listing and selling real estate.
In addition to starting a local pub, she and her husband build houses, rehab houses, and of course, sell houses. Her areas of expertise include build-able lots, waterfront homes, and selling renovated homes. Call any time for a consultation!
Cell: (443) 604-4872
Email: tammi.reeder@gmail.com
Website: www.reedergroup.com
Luke Reeder, Owner/Sales Associate
International Real Estate Specialist (I.R.E.S)
Certified Luxury Home Marketing Specialist (CLHMS)
Luke Reeder can be found anywhere around Baltimore. It is his home town. He is well known and a good resource to handle most anyone's needs. at an early age, he set goals and became a successful entrepreneur. Luke is an Owner of RE/MAX First Choice in Essex, and a licensed Real Estate agent.
Luke continues to expand his business knowledge by running three successful businesses simultaneously and has obtained certifications and licenses for construction and real estate. Luke is best known for going the extra mile with his expertise to solve your question with expert advice and assistance.
Cell: (443) 463-3527
Email: reederfc@gmail.com


Peter Klebenow, Manager/Sales Associate
Multi Million Dollar Producer since 2005
Member of RE/MAX's 100% club since 2008
Peter Klebenow, originally from Milwaukee, has lived in the Baltimore/Washington areas for many years. With a background in customer service and management, he provides excellent customer care throughout the transaction. He prides himself on really understanding his client's needs and his attention to detail ensures a smooth transaction.
Oh, by the way....I am never too busy for your referrals!
Cell: (410) 963-4926
Email: peter.klebenow@gmail.com
www.peterksellshomes.com
Robert Amos, Technology and Networking/Sales Associate
Rob started his career in real estate as a home mortgage consultant. After years of success, Rob expanded his horizon to becoming a real estate agent with RE/MAX First Choice and never looked back.
Although he is an expert in the real estate field, Rob has utilized his additional skills in technology to also assist the office with its computer and technology needs. Because he is an agent himself; he understands the essentials of keeping the office in the forefront of all things technical.

Cell: (410) 340-8761
Email: robamos.remax1@gmail.com

Frederick Golding, Realtor
As your real estate professional, it is my top priority to give you the customer satisfaction you deserve. I have over 9 years of experience selling and purchasing homes. It is important to find well experienced agents with detailed knowledge of our communities focused on working in your best interest. An aggressive marketing plan is necessary to sell your home in this challenging market. Working as your listing agent or buyer's agent, I will design a plan specific to your needs and goals.
I also have 9 years of experience listing pre-foreclosed, bank owned properties and corporate owned homes. Make sure your agent has obtained the proper education and designations to best represent you in a distressed sale.
Cell: (443) 506-2538
Email: frederickgolding@comcast.net
Website: http://www.gqhometeam.com
Stacy Hardy, Realtor
Accredited Buyer Representative (GRI & ABR)
Stacy is a native of Baltimore County and has been in the real estate business for 10 years. She began as an investor, owning and managing numerous rental properties in Baltimore City and County. As a Realtor, she enjoys helping clients invest in the real estate market, whether it is to build their investment portfolio of rental properties or purchase/renovate/sell. Her knowledge of the Real Estate Owned (REO) buying process is an asset. Educating the client is key, whether it be as a first time home buy new to the process, or a home seller looking to expand or downsize to a new home.
Cell: (443) 794-9044
Email: hardy.stacy@gmail.com

Kim Walker, Realtor
Kim moved to Baltimore from Philadelphia several years ago, after many successful years of selling real estate there. She continues her work in Baltimore and joined the Reeder Group at RE/MAX First Choice. She enjoys working with both buyers and sellers to help them reach their goals. You can find her most mornings walking her dog around Fort McHenry.
Cell: (443) 257--6875
Email: kimhwalker@gmail.com

Erika Key, Realtor
Originally from Asheville, NC I have lived in the Baltimore area for many years. I turned my passion for houses and neighborhoods into a career 3 years ago. Whether it's an investment property or your next home, I will go the extra mile to find the perfect house and give you the care you need throughout the transaction.
Cell: (410) 960-3339
Email:keyerika2@gmail.com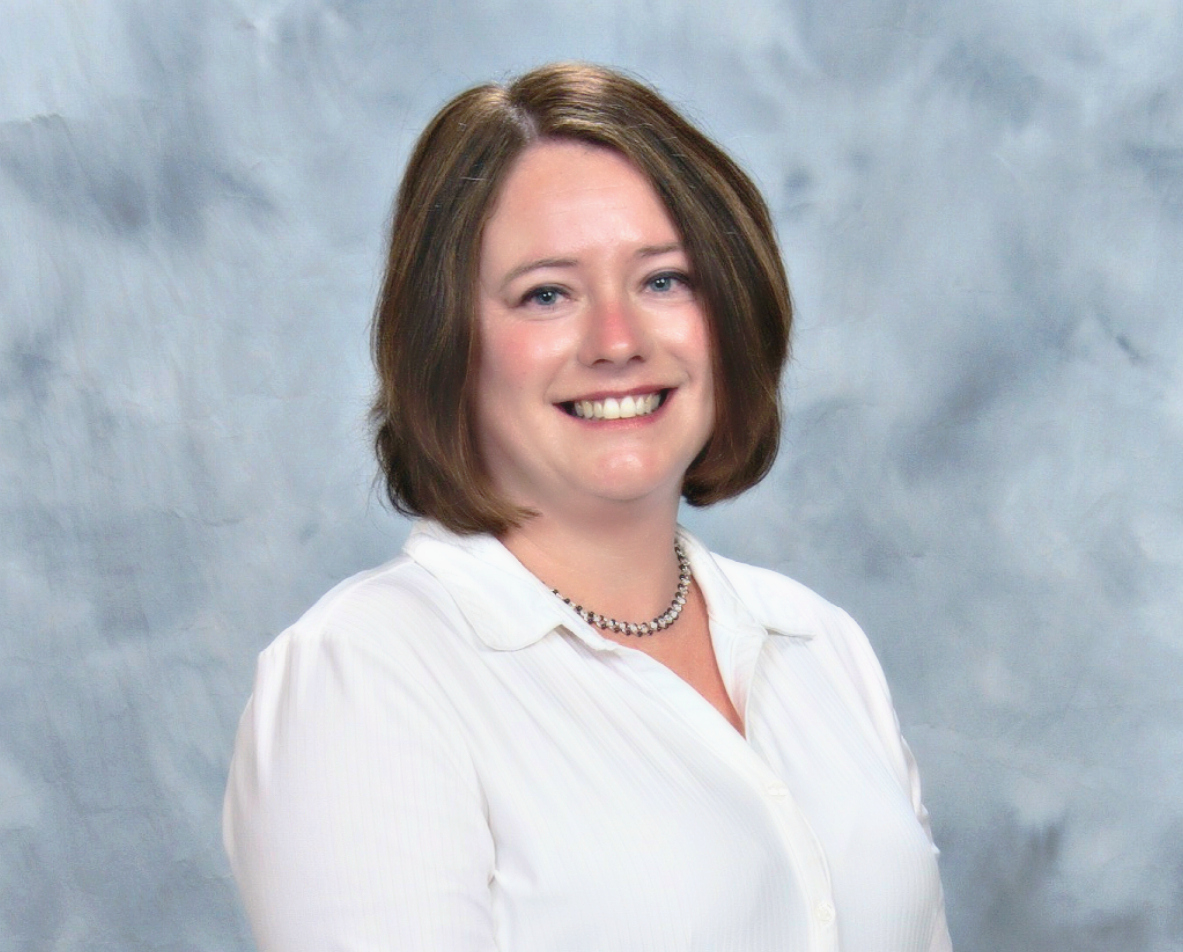 Beth Quigley, Realtor
As a real estate professional in Baltimore, MD, I have in depth local knowledge and can provide you with the information you need on home buying, home selling, financing and owning real estate in Baltimore, MD. Whether you are new to the market or an experienced investor, I have the expertise, proven track record, and resources to help you achieve your real estate goals.
Cell: (410) 698-3120
Email:bethquigley@gmail.com
Website: www.gqhometeam.com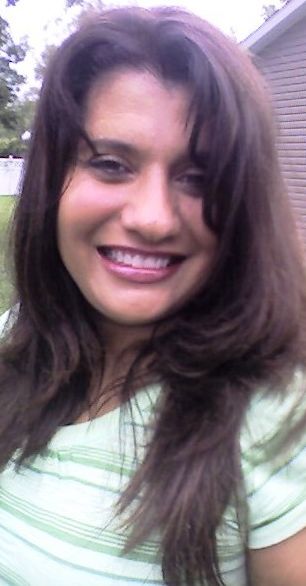 Beth Arvey, Realtor
I love what I do; I am a real estate professional because I want to be. Providing outstanding customer service is the way I run my business, success comes from hard work and commitment. My goal is to not just reach your goal but to exceed the expectations for buyers and sellers. I believe in giving back to the communities by supporting organizations that help individuals/families with opportunities of support, hope and making dreams come true.
Cell: (443) 823-3337
Email:bethmariearvey@comcast.net
Website: www.BaltimoreHomesForYou.com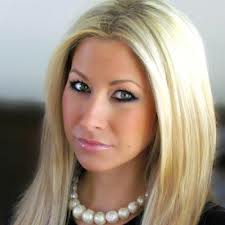 Amanda Wolinski is a full-time Realtor with RE/MAX First Choice Realty in Baltimore, MD. She is dedicated to the needs of her clients and works with enthusiasm and diligence. Amanda decided to make the transition to Real Estate after working alongside with her husband & brother in law who has been buying, selling, renovating and building single family homes for over 10 years in the Baltimore area. Once she learned the ropes through her personal experiences within real estate, she realized she could be an incredible resource for potential clients by leveraging her customer service experience along with her personal property management, investment and renovation experience. Amanda was born and raised in Bel Air, MD, and is a graduate of Towson University. She now resides on Miller's Island, with her husband.

Cell: 443-528-6291
Email: Amandawolinski99@gmail.com
Jessica Mass, Realtor
Cell: (410) 591-8353
Email:jessica.mass@yahoo.com
Greg Golding, Realtor
Cell: (443) 506-2585
Email:gregorygolding@comcast.net
Lindsey Heckner-Baugher, Realtor
Cell: (410) 459-3580
Email:lindsey.heckner@yahoo.com
Mike Farabaugh, Realtor
Michael Farabaugh has been a Realtor since 2001. He has primarily concentrated his real estate business listing bank foreclosures and working with investors. Michael has built a great team to help him sell over 2000 homes and $225 million in the past 14 years. He was ranked in the top 100 RE/MAX agents in the country 2009,2010 and 2011. Michael has been the #1 Maryland RE/MAX agent for the amount of transactions closed for the years 2011,2013 and 2014. Michael is consistently a top producing agent who gives credit to his supportive and caring broker Tammi Reeder and stellar team for their tremendous support.
Cell: (443) 756-2431
Email:mjfarabaugh@msn.com
Daniel Perticone, Realtor
Cell: (410) 598-0737
Email:daniel.perticone1@gmail.com
Natasha Lasek
Natasha joined the Re/Max First Choice team as an ambitious and hard working agent who understands the importance of delivering an extraordinary experience to her clients. With an eye for detail and a drive to meet the needs of her clients, Natasha is dedicated to finding her clients the perfect home and negotiating the best deal for them. A native to Baltimore, Natasha brings an air of expertise to everything she touches. Whether its finding you that perfect home as a Buyer or marketing your home as a Seller, Natasha will go above and beyond to ensure that her clients are apart of the process every step of the way. It is her goal to make the home buying/ selling experience is as smooth and as stress- free as possible.
Cell: (410) 530-7811
Email:Tasha.Lasek@yahoo.com
Damien Deiaco, Realtor

Cell: (443) 846-2471
Email:damiendeiaco@gmail.com
Darlene Travagline, Realtor
Darlene Travagline is a full-time Realtor and her passion for real estate shows! She knows that buying and selling Real Estate can be a stressful experience, but it's important to have a knowledgeable and passionate partner in the process. Darlene will provide you with the latest technology, market research and trusted resources for all your real estate needs. She will bring a wealth of knowledge about buying and selling real estate in the Baltimore metropolitan area. She will help guide you to the best neighborhoods for school, work and pleasure. Darlene takes pride in making sure that my buyers and sellers get the most out of their real estate experience. Whether you're buying or selling, please give me a call and let's take the journey together!
dlusmiles@gmail.com
443-900-3419 (cell)
Melissa Cheetham, Realtor
In my experience as a Baltimore/Annapolis real estate professional, I've also found that providing the very best service is essentially about putting my clients FIRST. This means keeping myself accessible, being a good listener as well as a good communicator, and responding quickly to your needs. This "client first" philosophy has always been my approach and it requires me to continually improve my skills and ways of doing business. I am so thankful for my many awards and accolades; each year I've been a member of the RE/MAX Presidential Club & in the Multi-Million Dollar Club since 2007! In 2013 I was also awarded "The Reader's Choice Finalist" in the MD Capital Paper for Best Realtor! Thanks to all of my great clients voting for me! I love my job and I continue to thrive in this crazy market! Now, let me and my team know how we can help you!
Cell: (410) 852-5277
Email: movewithmelissac@gmail.com
Sarah Martin
Cell: (443) 507-8644
Email:sarahmartinsellshomes@gmail.com
Mike Maxwell, Realtor
Cell: (443) 866-9889
Email:micmaxwell85@gmail.com
Bob Shriver, Realtor
Cell: (443) 831-1157
Email: rshriver@remax.net
Website: www.bobsellshomes.org
Sally Risinger, Realtor
With over 750 million dollars in career direct managed New Home Sales. Sally started her sales journey with Long & Foster over 30 years ago, realizing early on that she had a passion for new home sales. An extreme passion for Real Estate Sales continues to drive her to help buyers, sellers, real estate investors and builders. Always reaching for the stars Sally was hired by Lennar, to orchestrate the acquisition of B. Andrews & Company a local new home power house. In the midst of the worst downturn of the housing market, Sally made the bold move to open her own sales and marketing company The New Home Partnership Group, where she successfully took her largest client, Universal housing Group rebranding the company's image into the widely successful VPEC Regent Realty LLC. Sally would however be the first to tell you of her greatest loves, her husband of 35+ years Lance, and her brightest star's, her children Audrey and Sam.
Cell: (410) 207-3224
Email:sallyrisinger@gmail.com
Rick Nelson
Cell: (443) 804 - 6441
Email: rick@ricknelson.net

Rick Nelsons career has spanned over 25 years in the corporate, non-profit and real estate arena. His experience extends from the specialties of health care, rehabilitation, and private sector contracting. Rick has held various positions in facilities management, which included building management, food services, janitorial, security, laundry services, building maintenance, pest control, and ground maintenance. He also spent 10 years working for North Americas largest non-profit employer in a Senior Level position developing corporate partnerships. While Rick was employed at Johns Hopkins Hospital, he was trained in the areas of interior design and facility layout. He was also involved in the design of the observation galley glass roof at Baltimore Washington Airport. This has helped when working with clients that require special real estate needs for buying and selling their home. Rick has been responsible for managing the # 1 real estate team located in Harford County Maryland. His team sold over 50 million dollars in real estate in 2012. Currently Rick owns his own real estate team named Rick Nelson & Associates. Rick believes that his success is due to hard work, always putting his clients needs first and his education in the real estate industry. Rick looks forward to working with you.